Sample and Information on Our Prints On Wood
Prints on wood are a concept I created late in 2013 and the idea had strict parameters. How do I create a quality but affordable product that I can proudly sell for around $30.
After many attempts and a few failed versions I finally put it all together and came up with the final Prints on Wood product.
Essentially I had to hand make everything to make it happen and that exactly what I do. The product is all wood construction, with the artwork mounted to the wood. The are is specially treated to give a unique feel and touch and the end product looks awesome.
They are 12.5 x 9.25 inches in final size with a thickness of 0.75 inches. It is made with a combiination of birch plywood and premium pine hand cut to produce the frame. The back is lasered with the company details and have rubber bumps mounted and the hanging wire installed.
This is a ready to hang product and comes in a couple of different wood textures. They are a great gift idea at a great gift price.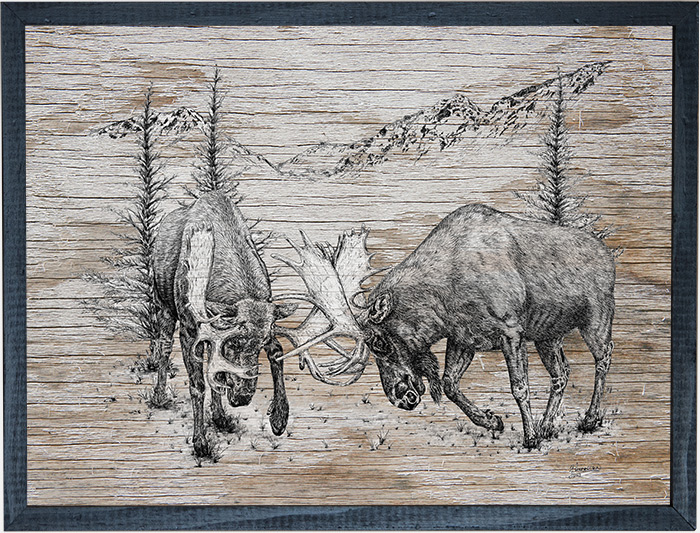 Front View of The Prints on Wood Product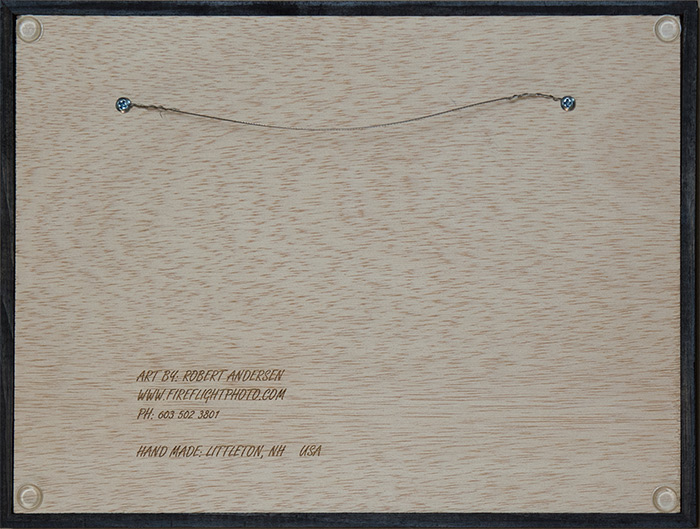 Back View of The Prints on Wood Product
If you have any questions, please call me.
Robert Andersen